Pets bring a lot of joy to our lives, but they also bring a lot of mess. Our Multi K9 handheld vacuum is designed to deal with the embedded pet hair in the carpet, those pesky biscuit crumbs under the table, and everything else in between. With aluminium-strengthened components you can tackle the task with ease.
Handheld Vacuum
Powered Brush Head
LED Lights
Easy-Empty Bin
Crevice, Extension Tube, Dusting Brush Attachments
Strengthened with Aluminium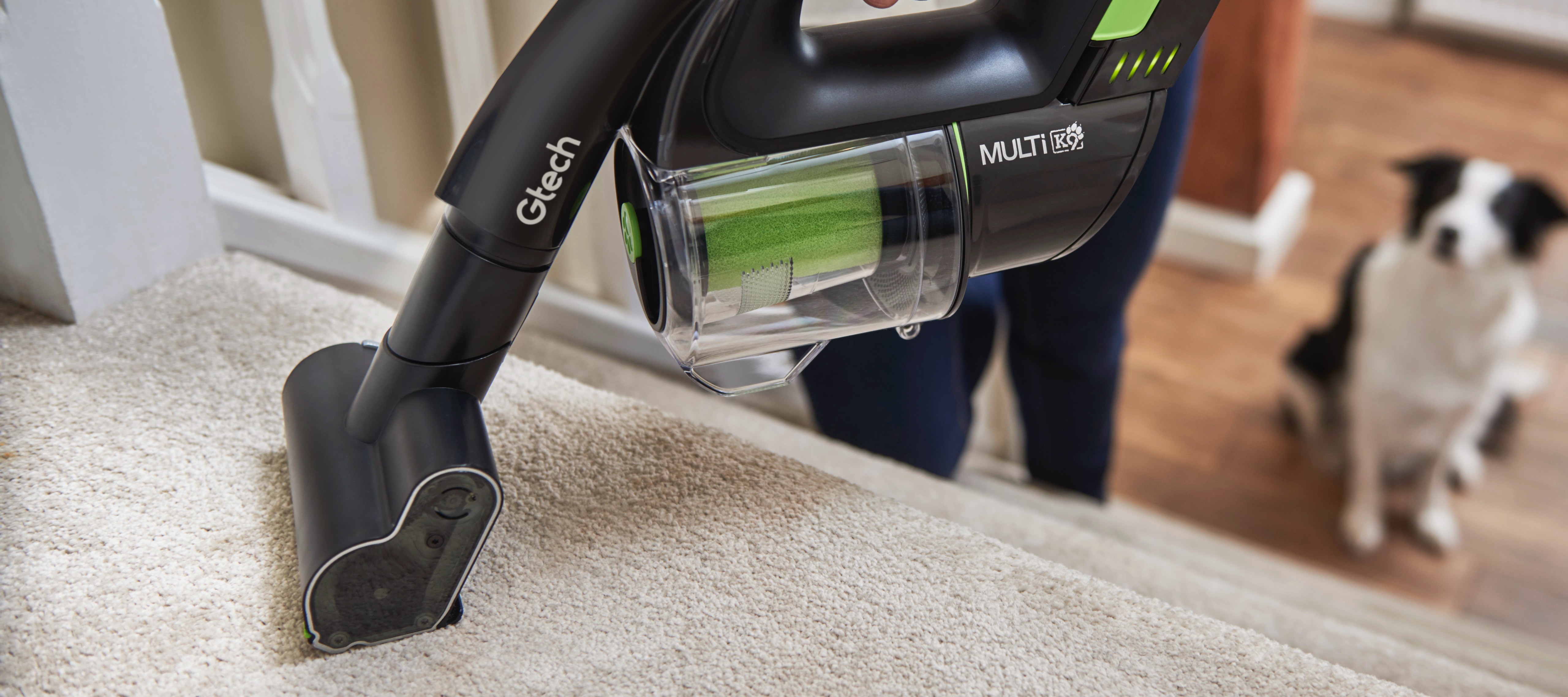 HANDHELD VACUUM FOR PET HAIR
Whether they're bringing mud into the house or chewing the vacuum cord, we know pets can make cleaning more difficult. We've strengthened our cordless Multi K9 handheld with aluminium to enhance its performance, so it can deal with the added mess and stubborn pet hair.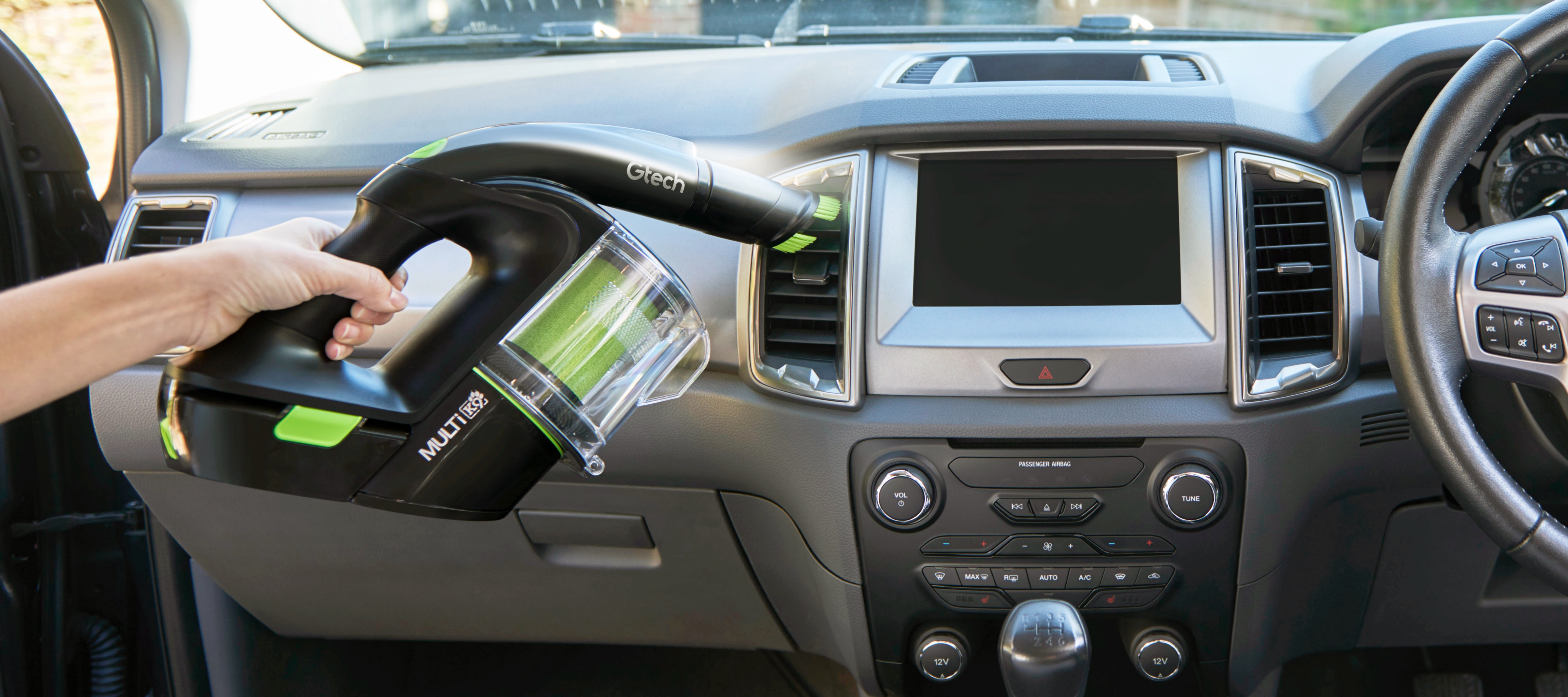 LIGHTWEIGHT FOR CAR CLEANING
Despite making the Multi K9 even more robust, we've kept our handheld vacuum compact, weighing just 1.5kg**. It's both easy to clean with as well as to store, making it perfect for taking away in caravans and motorhomes. Or, with its range of attachments, simply use it to clean your car interior.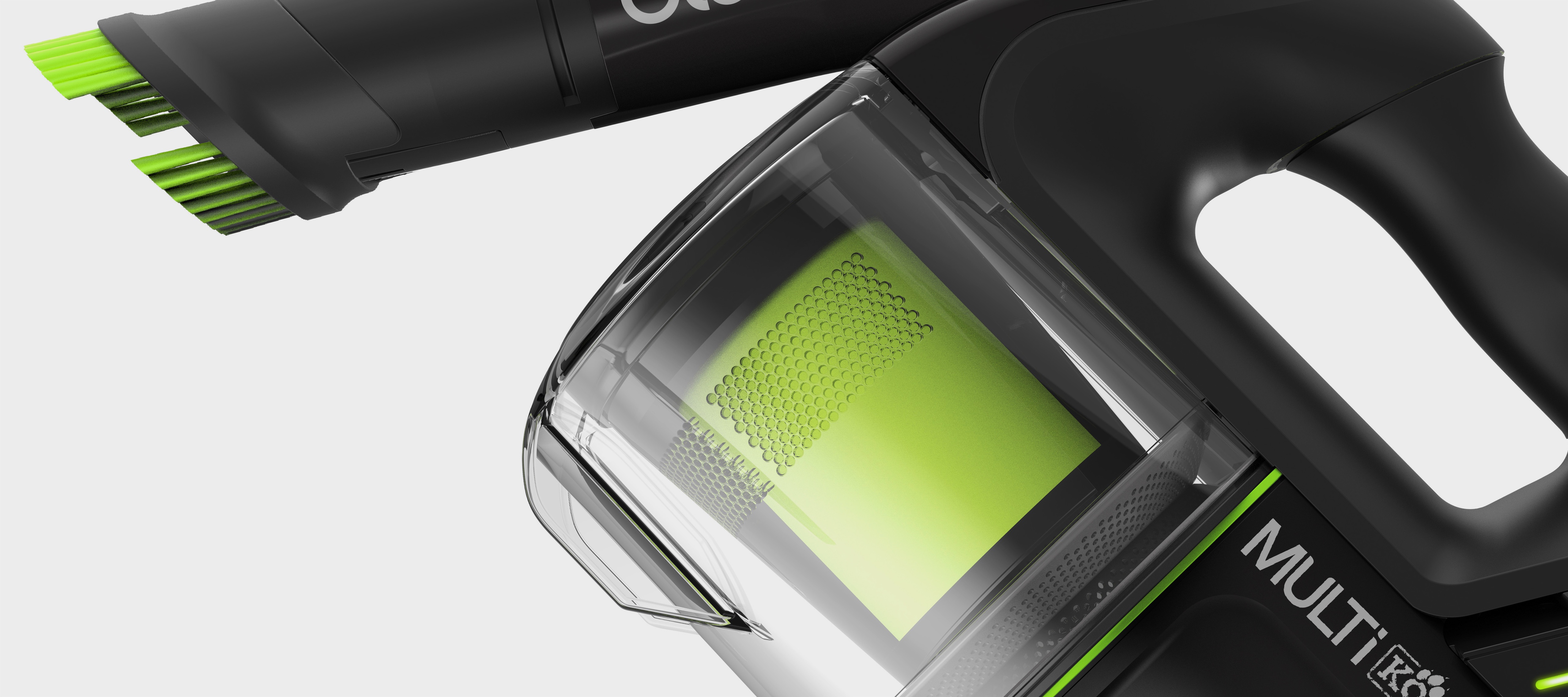 VERSATILE ATTACHMENTS
The Gtech Multi K9 comes with a range of attachments for whole-home cleaning. Whilst the power head makes short work of stairs, the dusting brush is perfect for upholstery and delicate areas such as your car dashboard. Plus, with the handy crevice tool onboard, you can reach into other tricky spots as you go.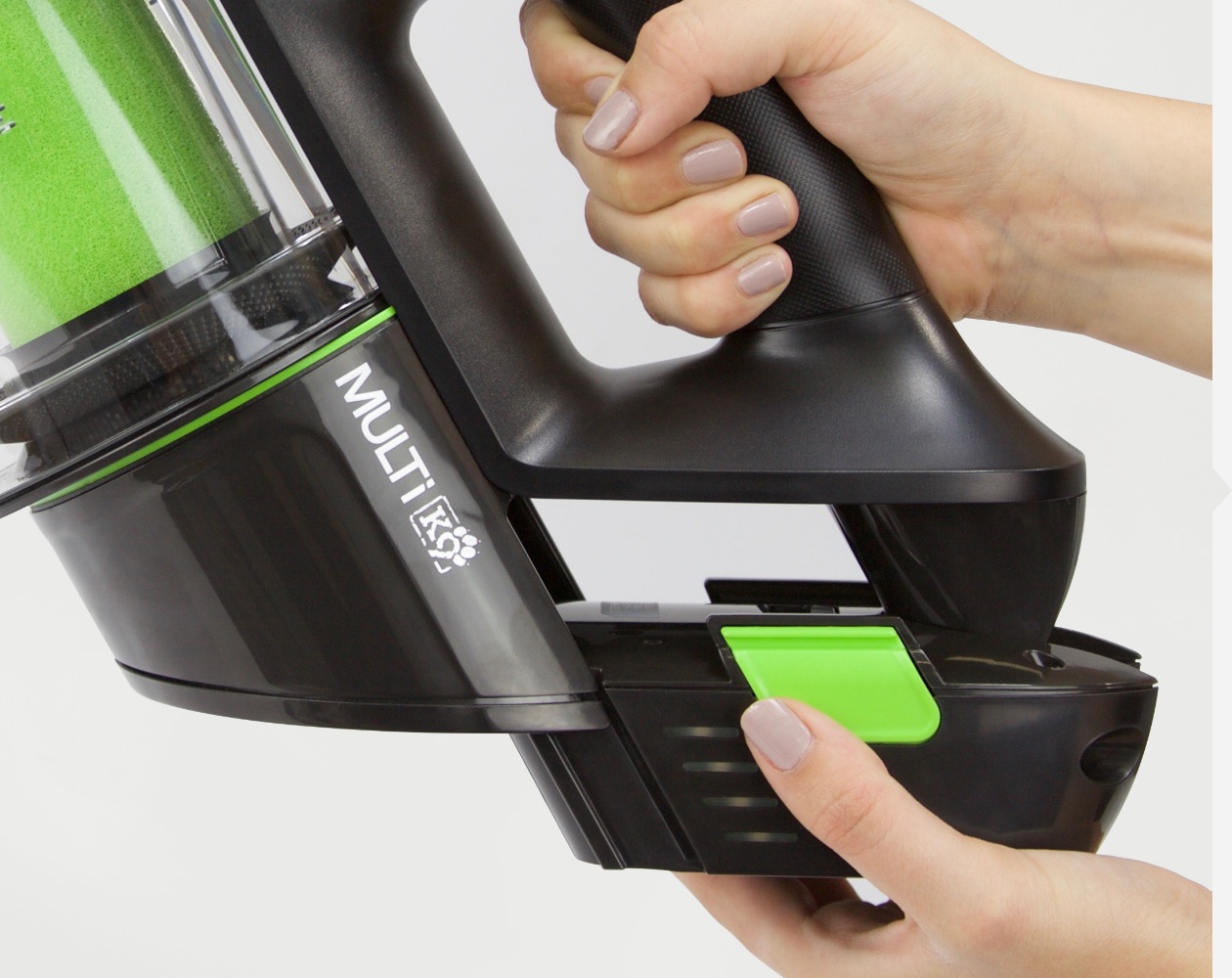 Long runtime
Operated by a 22V lithium-ion battery, our lightweight vacuum delivers up to 20 minutes of runtime with each 4-hour charge*. The removable battery can be charged on or off the product, and with a handy LED display, you can see how much charge you have left whilst in use.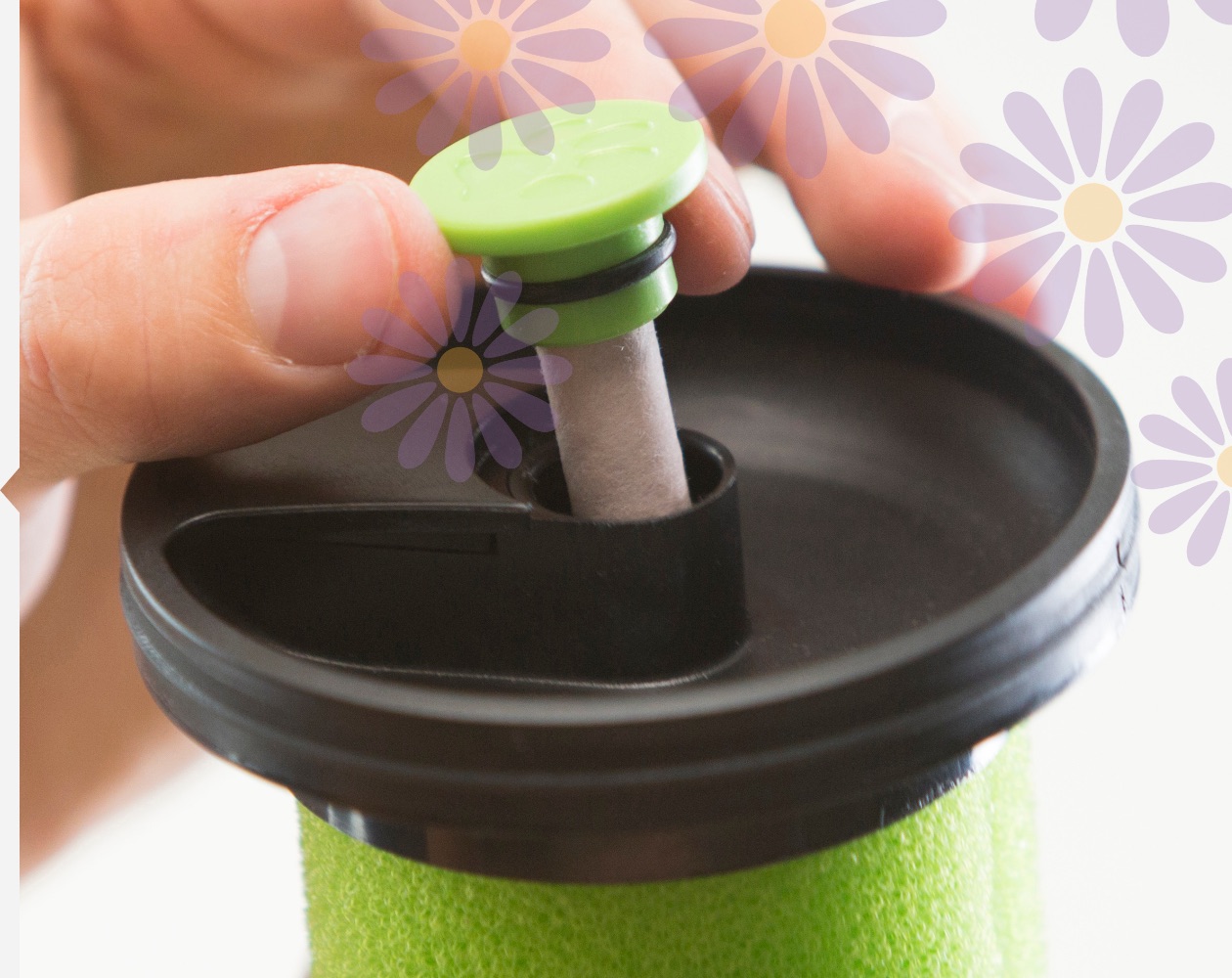 Spare filter and scented cleaning
We've added lightly scented cartridges to the Multi K9's filter to keep your home smelling clean and fresh. And there's no more waiting around for your filter to dry once you've washed it either. With a spare filter, you can clean uninterrupted when you need to.
Easy-empty bin
You've done the hard work, now for the easy part. With the simple latch mechanism, you can easily empty your Multi K9's bin without the dust cloud. Refit the bin and you're good to go (ready for your pet to refill it, of course).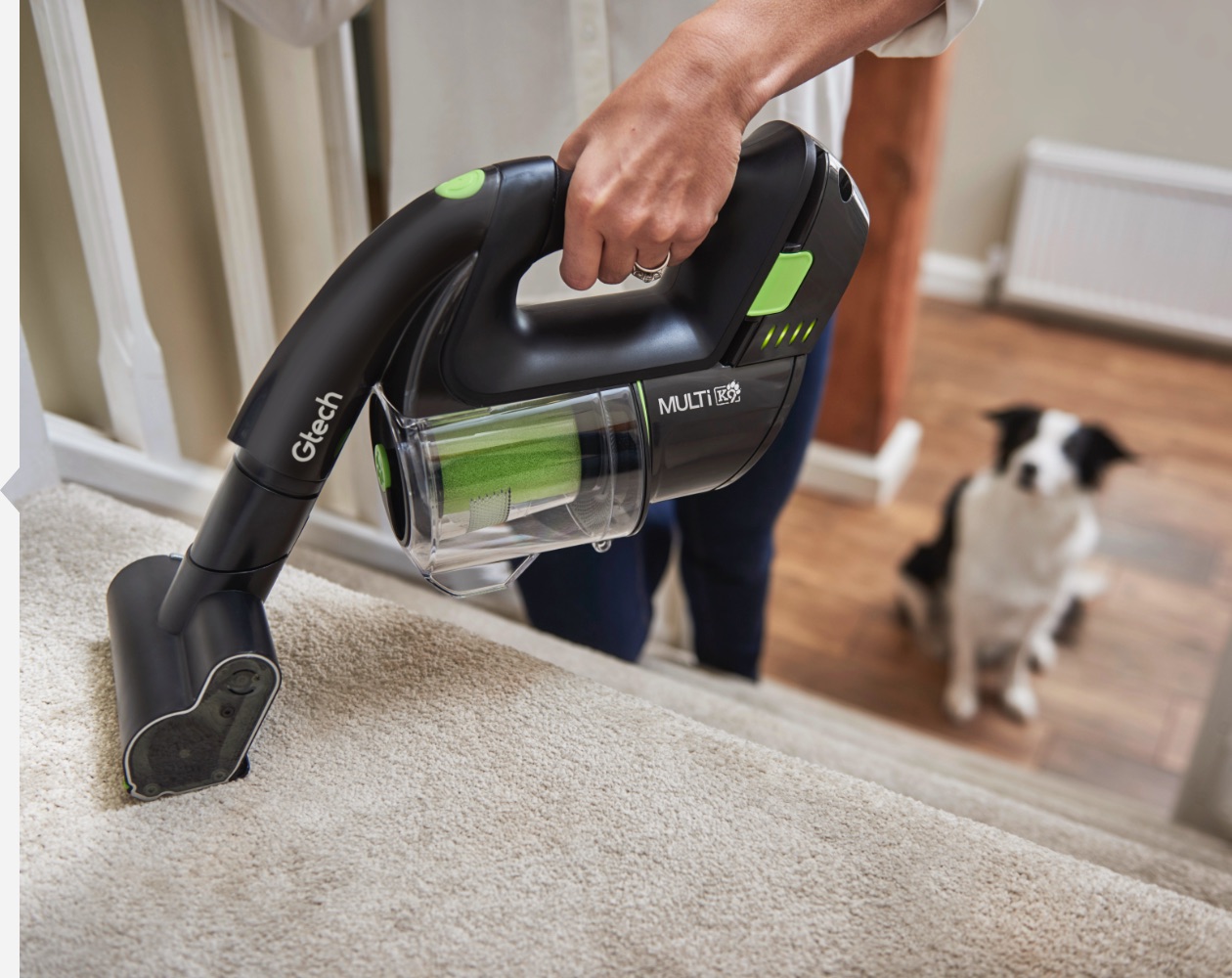 Great for the stairs
Stairs can be a pain to vacuum, especially if you've got a cord to worry about. Our cordless handheld vacuum lets you clean at your own pace, easily lifting embedded pet hair as well as fine dirt as you move comfortably between steps.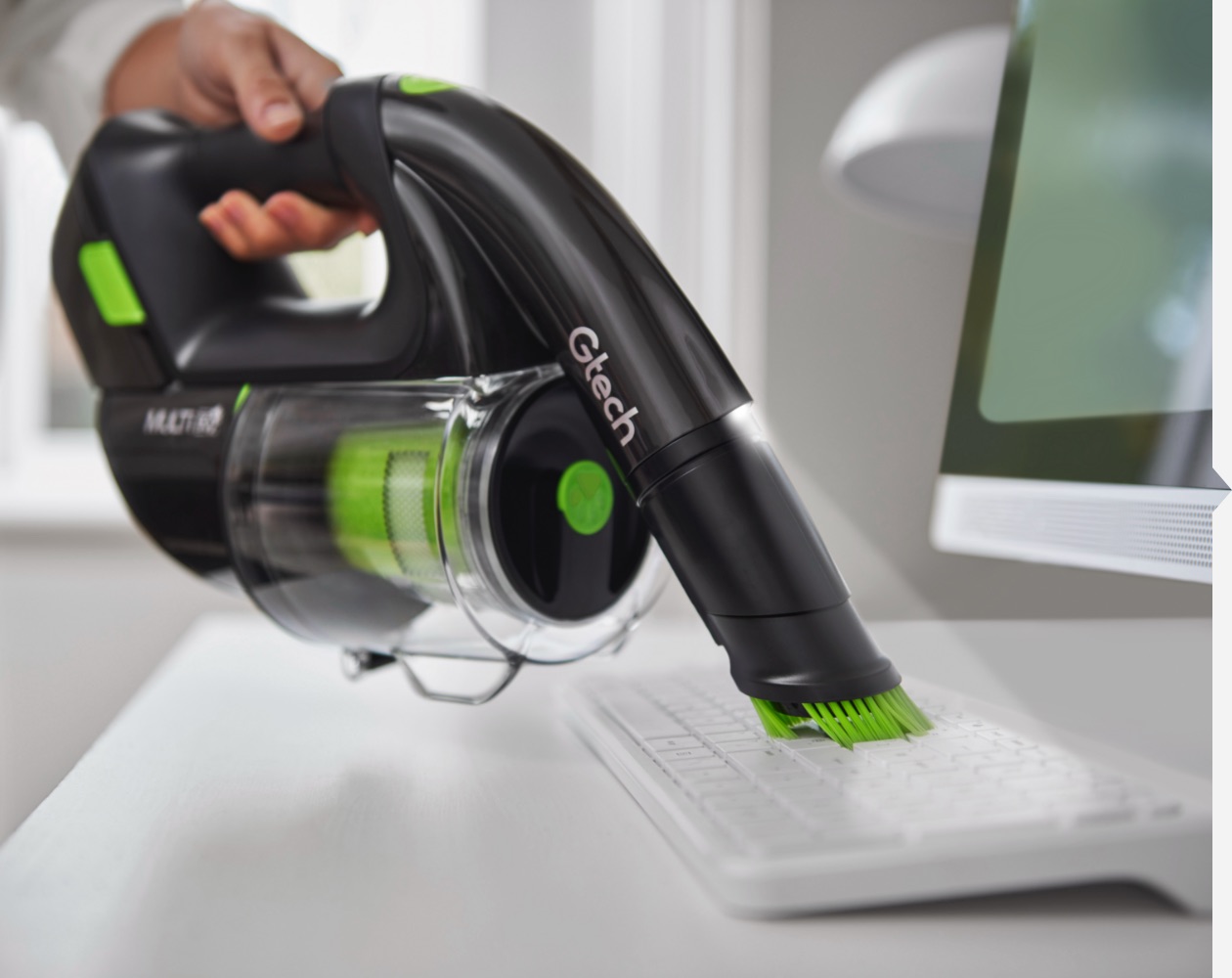 Let there be light
There's nothing more frustrating than sitting down after cleaning, and realising you've missed a spot. That's why we've added an LED headlight to the Multi K9, illuminating the area you want to clean, ensuring dirt and dust have nowhere to hide .